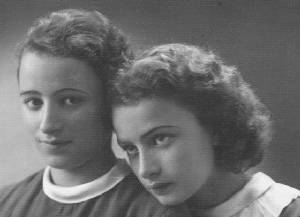 1937: Golda and Eva Zyto, Aelfthryth's aunts.
Aelfthryth's parents met in 1937 while both were walking in the mountains above Zakopane, southern Poland. Her father, Gui Buzzard, was a graduate of LSE and a proficient linguist; her mother, Sara Zyto, was a trained chemist whose family lived in Radzin Podlaski, a town in eastern Poland near Lublin. The Zyto family were prominent in the town's large Jewish minority: except for Sara who married Gui and moved to England, and her brothers who emigrated to Palestine, most of the family died tragically during the war.

1979: near South Hidden Farm, Berkshire
Aelfthryth and John met at Oxford in 1959, when both were active in the university CND and other peace campaigns. They married after graduation on 21 July 1961. They proceeded to have four sons -- Danny, Tom, Joe and Max -- over the next decade and a half. The two older sons were with them in Chile (Tom was born there) and in Hong Kong in the late 1960s, before they moved back to London, where the family lived in Highbury from 1971 to 2004. Aelfthryth and John then moved to Shipton-under-Wychwood on the edge of the Cotswolds.
Their eldest grandchild is Siobhán Gallagher, the daughter of Tom and his partner Frances Gallagher. They live on the coast of East Cork where there have been many happy visits over the years.
Danny and Candy Wong married in Hong Kong; their children, Rebecca and Mark, are now at primary school. John and Aelfthryth made annual visits to see them in Hong Kong -- already familiar from the past.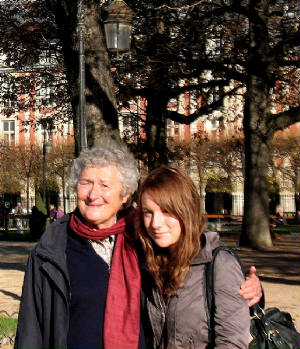 2011: with Siobhán in Place des Vosges, Paris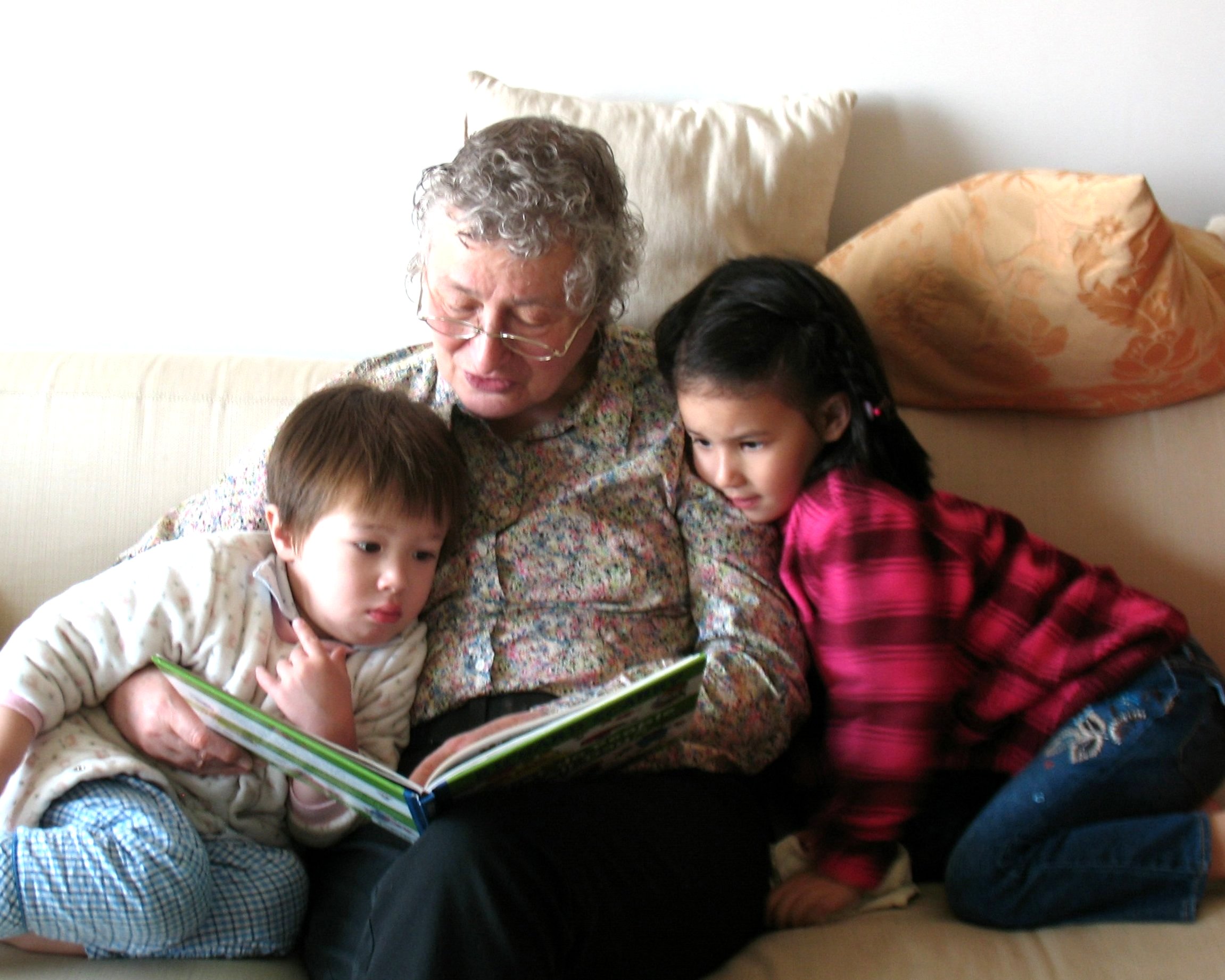 2011: with Rebecca and Mark in Hong Kong Gardens



No account of the family is complete without mention of the cats in our life, and especially Che and Tania.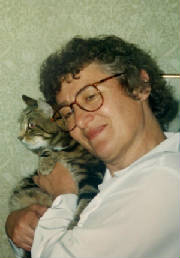 Che in Aberdeen Park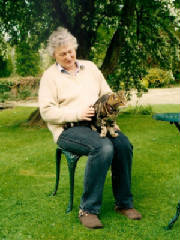 Tania on the mulberry lawn, Shipton